Perry and Croft News
23rd October 2011
Great news folks! We now have an official Facebook Page. Come and joins us.
---
27th September 2011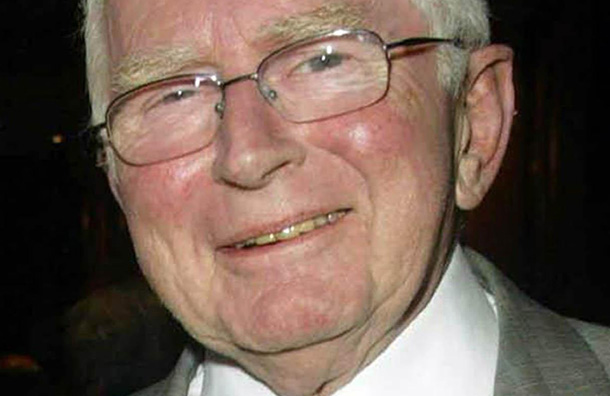 It is with the greatest sadness we report the death of David Croft. He died peacefully at his home in Portugal. aged 89. It is always sad to announce a death, but with David, even more so, as without him, none of these wonderful, timeless shows would have been created. He not only co-wrote the shows with Jimmy, but also produced and directed too. Our thoughts go out to David's family.
R.I.P David
Your memory will live on through your shows!
We Are Still Watching....
---
5th June 2011
After a recent visit to Thetford, I visited the Captain Mainwaring Statue site. Here I have included some photographs of it. It is well worth a visit. So if you want to see it before you go, or see it again, go here.
---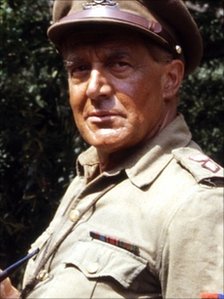 Yet another Perry & Croft stalwart has sadly passed away. Donald Hewlett played 2 major parts in 2 of their shows. Firstly, he played the part of Colonel Reynolds in "It Ain't half Hot Mum", then later as Lord Meldrum in "You Rang M'Lord?" He died at the Chelsea and Westminster Hospital on 4th June, aged 89 after a long illness. He is survived by his wife Therese and five children.
Rest In Peace Donald.
---
14th April 2011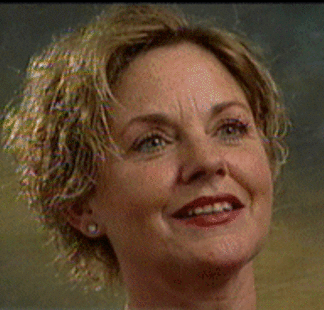 It is with with great sadness we report the death of Angela Scoular who died on 11th April 2011. She had been suffering from colorectal cancer for some time, but died from swallowing acid. She appeared in several films including Doctor In Trouble and On Her Majesty's Secret Service. She married actor Leslie Phillips in 1982. To Perry & Croft fans she will be always remembered as Lady Agatha Shawcross in You Rang M'Lord?
R.I.P Angela
---
10th October 2010
It is with great sadness we announce the death of Brenda Cowling. Brenda appeared in all of Perry and Croft's comedies, but will be most fondly remembered as Blanche Lipton, the devoted cook to Lord Meldrum in You Rang M'Lord? She also appeared in films such as The Railway Children, Carry On Matron and Octopussy. She passed away at the actor's care home where she lived. A great loss.

R.I.P. Brenda
---
6th October 2010
A well overdue biography of John Le Mesurier entitled "Do You Think That's Wise?" has just been published. It has been written by Graham McCann who also written books on Dad's Army and Morecambe & Wise, and can now be purchased via the Perry and Croft Store.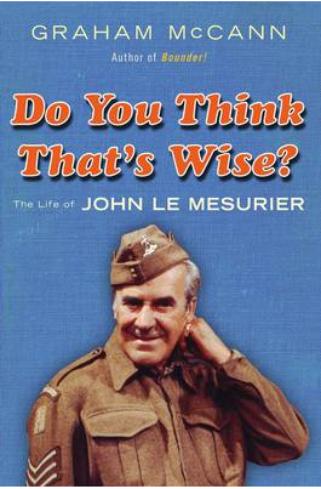 ---
2nd June 2010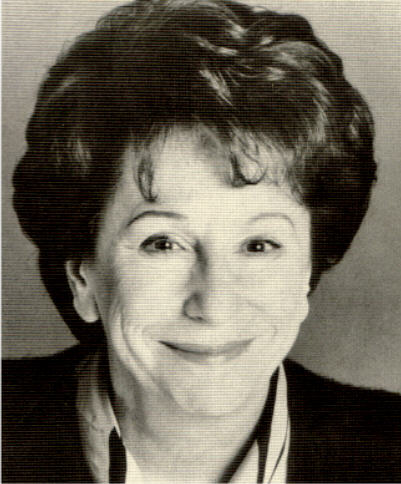 It is with great sadness we report the death of Barbara New who passed away on May 24th 2010. Barbara was best remembered for playing the role of the much put upon Mabel Wheeler in You Rang M'Lord? She also had roles in Hi-De-Hi! and Oh Doctor Beeching. Barbara also is well remembered for her roles in "Emu's Broadcasting Company", her roles in 2 of the Two Ronnies serials By The Sea & The Picnic, as well as playing Malcolm's mother in the Vicks Synex ads of the 1980's.
R.I.P. Barbara. Sadly Missed.
---
20th April 2010

Two big days to note in your diaries is Saturday 19th June 2010, when the unveiling of the statue of Captain Mainwaring takes place in Thetford. For more info on this, visit the museum's site here. On Sunday 20th June 2010 is the 10th Anniversary of the Perry & Croft/Dad's Army Day at Bressingham Steam Museum.
---
14th January 2010

Two items of news on a similar theme. In March, there is to be a "lunch with Jeffrey Holland" presented by the Heritage Foundation, and the following month, the foundation are paying a tribute to Jimmy Perry and David Croft. For more details visit their website.
---
17th January 2010
The full episode guide to the eighth and final series of It Ain't Half Hot Mum is now online, and can be viewed here.
---
3rd January 2010
A belated Happy New Year to all of you and to the first update of the new decade!
Artist Steve Lilart took a trip to the Dad's Army Museum in Norfolk at the end of November and was given a wonderful surprise. The idea of the trip was to hand over the original artwork of his Dad's Army cast work, which is to hang at the museum. As the museum is trying to raise £20,000 for a statue of Captain Mainwaring, they are planning to raffle the artwork off to raise funds towards the statue. Little did he know that they had a big surprise in store foe him. None other than David Croft himself!! Steve says he was gob-smacked and tongue-tied and just about managed to thank David for the inspiration!
Good Luck Steve and to find out more about his works please click here.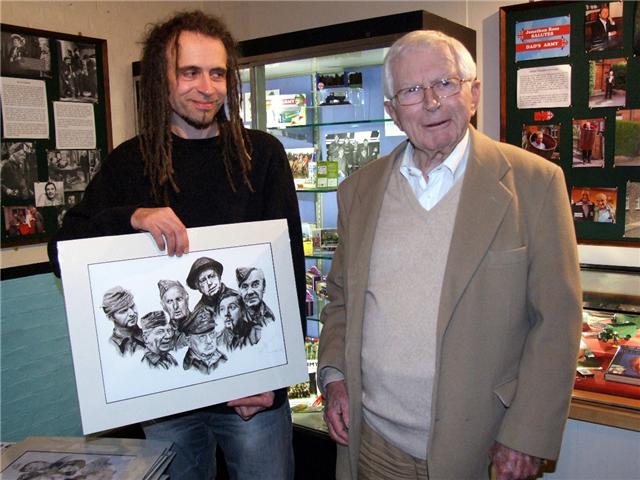 ---
19th November 2009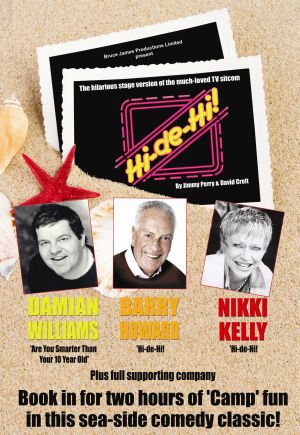 A brand new stage musical of Hi-De-Hi! is to open in March 2010. It stars 2 of the original cast members from the series, Barry Howard and Nikki Kelly as the ballroom dancers. Damian Williams is to take on the role of Ted Bovis.
TOUR DATES
19, 20, 22 - 27 March - Gordon Craig Theatre, Stevenage
29th march - 3rd April - Civic Theatre, Darlington
5th - 10th April - Belgrade Theatre, Coventry
19th - 24th April - Haymarket Theatre, Basingstoke
26th - 28th April - Beck Theatre, Hayes
29th April - 1st May - Marina Theatre, Lowestoft
10th - 15th May - Connaught Theatre, Worthing
17th - 22nd May - Grand Theatre, Blackpool
26th - 29th May - Opera House, Buxton
31st May - 5th June - Grove Theatre, Dunstable
7th - 12th June - Grand Theatre, Swansea
14th - 19th June - Plaza Theatre, Stockport
21st - 26th June - Key Theatre, Peterborough
28th June - 3rd July - White Rock Theatre, Hastings
5th - 10th July - Lyceum Theatre, Sheffield
12th - 17th July - Palace Theatre, Southend
22nd - 24th July - King's Theatre, Southsea
26th - 31st July - Severn Theatre, Shrewsbury
2nd - 7th August - Wyvern Theatre, Swindon
9th - 14th August - Festival Theatre, Malvern
16th - 21st August - Ashcroft Theatre, Croyden
23rd - 28th August - Playhouse Theatre, Western Super Mare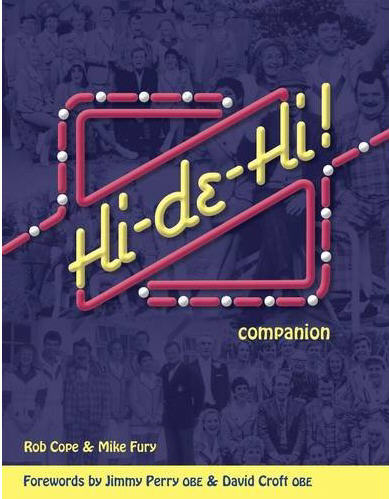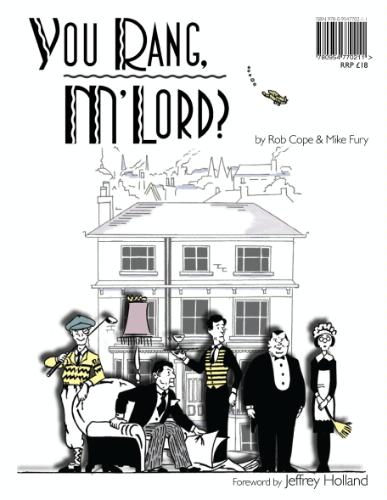 The new long-awaited book "The Hi-De-Hi Companion" is now available to buy from the Perry and Croft Store. It is in fact two books in one, turn it over and you will get a book on "You Rang M'Lord?" too!
---
19th September 2009
The artwork for the Eighth and Final series of It Ain't Half Hot Mum has been revealed. The series features the gang awaiting demob after the war. It can now be ordered from the Perry and Croft Store and will be released on 5th October 2009.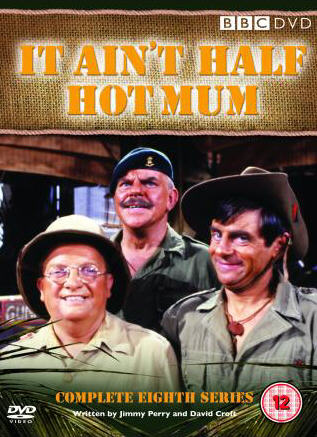 ---
14th September 2009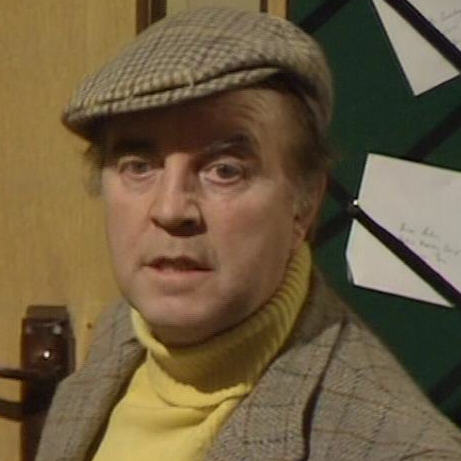 It is with great sadness that we report the death of actor Felix Bowness. Felix is, of course best known for his work on Hi-De-Hi! as resident jockey, Fred Quilley. He was also a well-known warm up man for such shows as The Two Ronnies, Morecambe and Wise and This Is Your Life. He also got the red book treatment himself in 1985. He was aged 87. Our thoughts go out to his wife Mavis and son Robert.
R.I.P. FELIX
---
9th September 2009
A couple of important news items this month.
Firstly, a complete boxset of all 58 episodes of Hi-De-Hi is to be released by Universal Playback on 2nd November 2009. Which can now be pre-ordered from the Perry And Croft Store at a very reasonable price!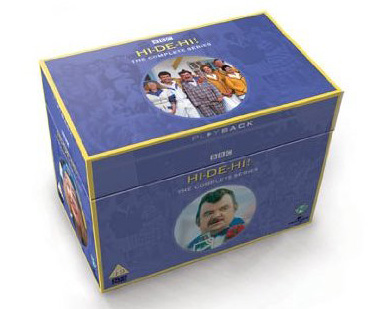 ---
11th August 2009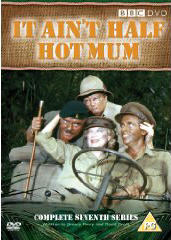 A reminder that the long awaited Series 7 release is out to buy on the 24th August 2009 and can be ordered from the Perry and Croft Store. If that news wasn't good enough, the Eighth (and final) series has been given a provisional release date of 5th October 2009. Yippee!!!
---
2nd July 2009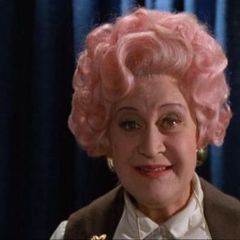 Yet another stalwart of British TV Comedy has passed away. The actress Mollie Sugden, best known for her roles in David Croft's "Are You Being Served?" as Mrs Slocombe, and as Mrs Hutchinson in the Carla Lane penned comedy "The Liver Birds". She was 86.
R.I.P. MOLLIE
---
22nd June 2009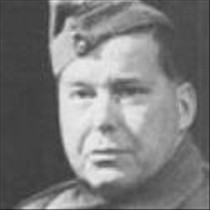 It is with great sadness we report the death of actor Colin Bean, aged 82. Colin was most famous for his role as Private Sponge in Dad's Army. He also appeared in numerous other TV shows and pantomime. Lately, due to health problems, he kept out of the limelight, but always tried to attend Dad's Army reunions. He will be sadly missed.
---
21st March 2009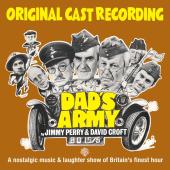 The original cast recording of the Dad's Army stage play is being released on the 13th April 2009. It can now be pre-ordered in the Perry and Croft Store.
---
26th February 2009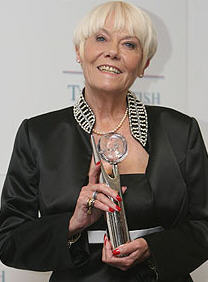 Another great Perry and Croft star has passed away. Wendy Richard, who found fame in David Croft's "Are You Being Served" as Miss Brahams has died from terminal cancer, aged 65. She went on to even greater fame as Pauline Fowler in Eastenders. Sincere condolences go out to her family.
Not forgetting Wendy's role in Dad's Army as the girlfriend of Private Walker. Below you can see her pictured with Captain Mainwaring (Arthur Lowe).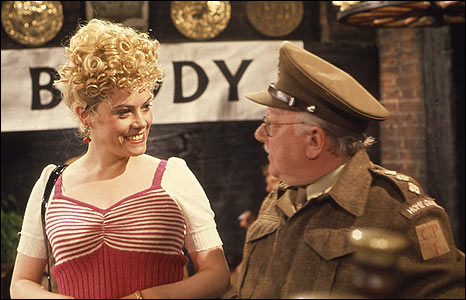 ---
11th February 2009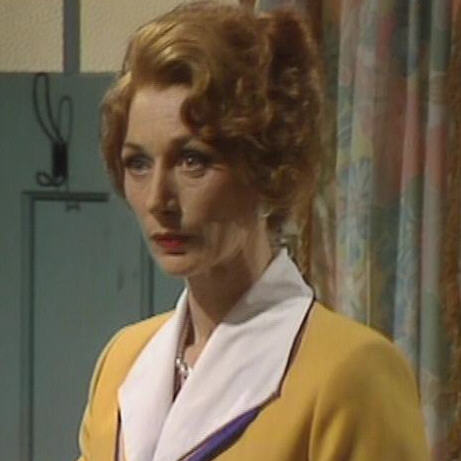 It is with the greatest sadness that we announce the death of Diane Holland. She has passed away on January 24th 2009 from Bronchial Pneumonia. Diane, of course, played the snooty ballroom dancer Yvonne Stuart-Hargreaves in Hi-De-Hi! She will be greatly missed and our thoughts go out to her family.
R.I.P. Diane.
---
20th January 2009
Firstly, a belated Happy New Year to all visitors to the site.
Due to popular demand, the Perry and Croft Online Store, will now feature lots of other classic TV comedies, as well as all Jimmy and David's shows of course! Enjoy.
---
10th December 2008
Room At The Bottom - In Colour
As many of you will now know that this classic episode from Series 3 of Dad's Army has now been transformed into colour using a new technological process, of which more can be found out about here. The actual screening of this episode will be shown on BBC 2 on Saturday 13th December 2008 at 8:25pm. It is part of a special mini Dad's Army night to celebrate this achievement. How and when this episode will appear on DVD is still unknown.
I would like to take this opportunity to wish all visitors to this site a Merry Christmas and Happy New Year!
---
21st August 2008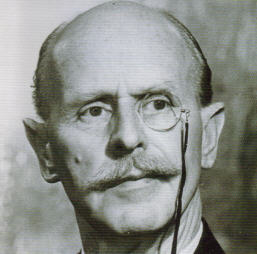 eric longworth 1918 - 2008
It is with great sadness that we announce the death of Dad's Army star Eric Longworth. He played the town clerk in numerous episodes, most notably in "The Godiva Affair". R.I.P.
---
6th August 2008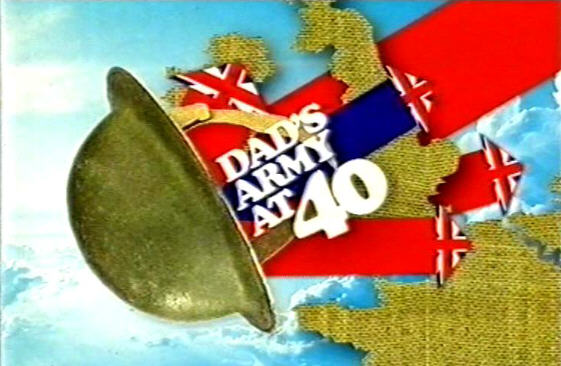 There is now a page dedicated to the 40th Anniversary special "Jonathon Ross salutes DAD'S ARMY" with plenty of pictures from the show itself, here.
---
31st July 2008
To help celebrate the 40th Anniversary of Dad's Army the BBC have commissioned a special page on their site which contains images and documents regarding the series, which can be found here.
---
26th July 2008

Cast and crew from Dads Army celebrated the shows 40th Anniversary on the 9th July at the Imperial War Museum. Ian Lavender, 62, said "It's Amazing that there are children watching this whose parents weren't born when we started". Forces sweetheart Dame Vera Lynn, 92, also joined in the celebrations, saying "For a lot of people Dads Army brings back memories and for young people it is a glimpse of the sort of shows we watched in those days".
Picture Left to Right : Frank Williams, Ian Lavender, Clive Dunn, Bill Pertwee, Jeffrey Holland, Pamela Cundell, Harold Snoad, David Croft, Donald Hewlett, Eric Longworth, Jimmy Perry.
---
26th June 2008
There is now a page with some photographs from the Dad's Army Tour Of Thetford/Perry & Croft Day 2008, which can be viewed here.
---
13th May 2008
It is with great pleasure that we announce a special award given to Jimmy and David by BAFTA. For more information on this honour, visit the official BAFTA site.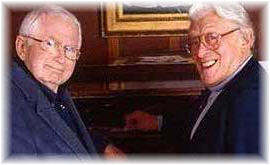 ---
---