Perry And Croft NewS
November 29th 2007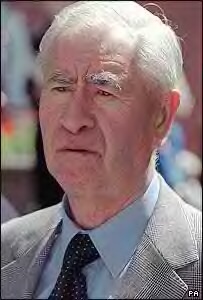 Congratulations go to Bill Pertwee, who was awarded the MBE on 28th November 2007. Bill, 80, attended the ceremony with his son Jonathon and said he was "surprised" by the honour. He has received it in recognition for all his charitable work.
---
November 15th 2007

There is now a special page featuring screen grabs from the "Paul O'Grady Show" Hi-De-Hi Reunion special here.
---
November 5th 2007
The latest addition to the site is the Dad's Army Actor Profiles, which can be viewed here.
---
October 25th 2007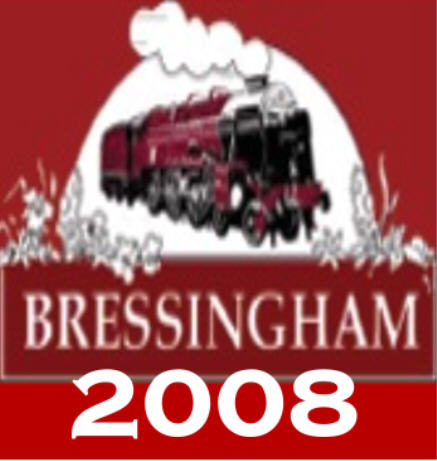 Get out those diaries!
A date has been set for the next Bressingham event. it is to be held on Sunday 11th May 2008. It is hoping to be a full blown Perry and Croft day, like in 2006, but plans are still to be finalised.
---
October 20th 2007
Dad's Army - The Christmas Specials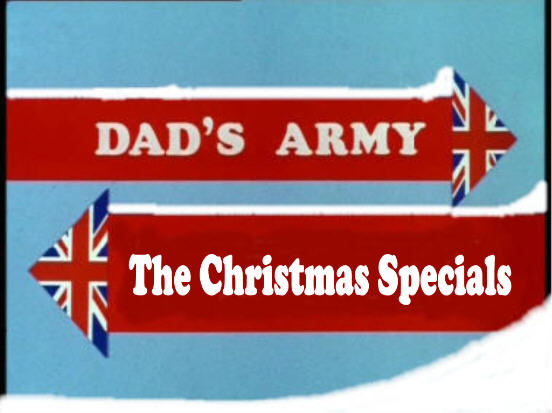 The BBC have announced details of next month's release of the Christmas Specials DVD.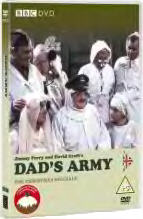 It will obviously feature the 3 episodes themselves, "Battle Of The Giants", "My Brother and I" and "The Love of Three Oranges", but will also feature a load of brilliant extras, including the ones in the list below:
- Battle Of The Giants commentary
- The Passing Years
Excerpts from
- Dad's Army Stage Show
- Christmas Night With The Stars
- Blue Peter
- The Coward Revue
- Road Safety, Pelican Crossing film
- Photo Gallery
- Bonus well hidden Easter Egg!
The release is still scheduled for the 12th November.
---
October 15th 2007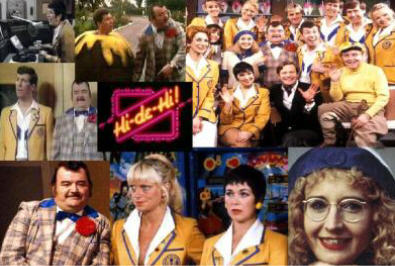 We now have a special page commemorating the special Hi-De-Hi Reunion, held in October 2007.
---
September 6th 2007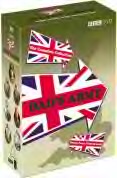 The Dad's Army Complete Box Set is due for release on the 29th October. It includes the entire 9 series plus the Christmas Specials, over 14 discs. The Christmas Specials get a separate release on the 12th November.
---
August 11th 2007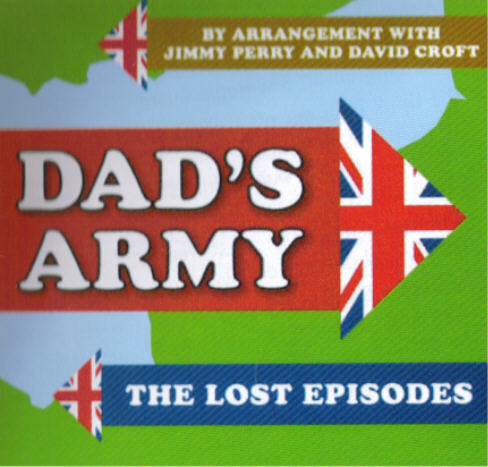 Dad's Army - The Lost Episodes Tour Dates
As mentioned back in April, see below, the dates of this major new stage play have now been announced. Here are the dates and contact details:
Mon 3 Sept - Sat 8 Sept 2007 Gordon Craig Theatre, Stevenage. Tel: 08700 131030. www.stevenage-leisure.co.uk (select 'theatre & the arts)
Mon 10 Sept - Sat 15 Sept 2007 Lyceum Theatre, Sheffield. Tel: 0114 2496000. www.sheffieldtheatres.co.uk
Mon 17 Sept - Sat 22 Sept 2007 Derngate Theatre, Northampton. Tel: 01604 624811. www.royalanddernagate.co.uk
Mon 24 Sept - Sat 29 Sept 2007 The Orchard, Dartford. Tel: 01322 220000. www.dartford.gov.uk/entertainment/
Mon 1 Oct - Sat 6 Oct 2007 Grand Theatre, Wolverhampton. Tel: 01902 429212. www.grandtheatre.info
Mon 8 Oct - Sat 13 Oct 2007 Connaught Theatre, Worthing. Tel: 01903 206206. www.worthingtheatres.co.uk
Mon 15 Oct - Sat 20 Oct 2007 Palace Theatre, Southend. Tel: 01702 351135. www.thecliffspavilion.co.uk
Mon 22 Oct - Sat 27 Oct 2007 New Theatre, Cardiff. Tel: 02920 878889. www.newtheatrecardiff.co.uk
Mon 29 Oct - Sat 3 Nov 2007 Wycombe, Swan Theatre. Tel: 01494 486555. www.wycombeswan.co.uk
Mon 5 Nov - Sat 10 Nov 2007 Civic Theatre, Darlington. Tel : 01325 486555. www.darlingtonarts.co.uk
Mon 12 Nov - Sat 17 Nov 2007 New Theatre, Hull. Tel: 01482 226655. www.hullcc.gov.uk (select 'theatre and halls')
Tues 11 Dec - Sun 30 Dec 2007 The Lowry, Salford. Tel : 0870 220 2003. www.thelowry.com
---
June 12th 2007
Doesn't time fly! The Perry & Croft site is now 1 Year Old!
To help celebrate this, I have now completed the Dad's Army episode guide with Series 9 now on the site.
I hope you have enjoyed the site over the last year, and look forward to another year of Perry & Croft on the net.
---
May 20th 2007
Perry and Croft forum member "boggle", has provided us with some photographs from this years Dad's Army Day at Bressingham. These can be viewed here.
---
April 20th 2007
Dad's Army - Major stage adaptation
A major new stage production of Dad's Army is to tour the UK from September until Spring 2008. The show will feature the 2 lost episodes from Series 2, as well as The Deadly Attachement. Leslie Grantham is to play spiv Private Walker and Emmerdale actor Peter Martin will play Mainwaring. The show's producer Ed O Driscoll says "With the cast we weren't looking for mimics or lookalikes, but actors to reinterpret the roles". He also states that they are "delighted" to be bringing the lost episodes to life.
---
April 17th 2007
major update time!!!
Dad's Army hotel looks like being saved
The derelict Anchor Hotel in Thetford which was badly damaged by fire earlier this month, looks like it will be saved from demolition. The owners of the hotel, which was featured in the opening scene of the first episode of Dad's Army have stated "We never looked to demolish the site. Our plans are well noted and we will be submitting plans for a residential conversion with a bit of commercial in the near future". The boarded up property has been called an "eyesore" by local residents, but the property is still an Historic 18th century building.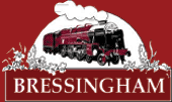 The guests invited to this years Dad's Army Bressingham event (See March 21st update below) are as follows: Jimmy Perry, David Croft, Bill Pertwee, Frank Williams, Pamela Cundell, Mary Husband, Ian Lavender, Wendy Richard and Philip Madoc. Please note that due to other work commitments or health problems, some of the aforementioned people may NOT be able to attend! For ticket prices and other information, visit the website at www.bressingham.co.uk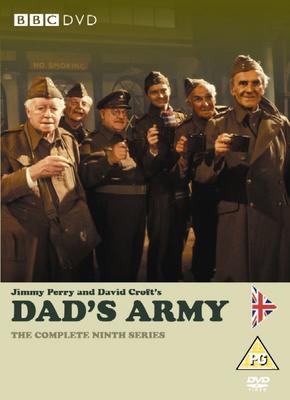 This is the cover artwork to the ninth (and final) series of Dad's Army, which is to be released on 21st May 2007. Although this is the final full series there is to be a release of the "Specials" later in the year, with some extra features worth waiting for!
---
March 21st 2007
This years annual Dad's Army event is to be held on Sunday 13th May at Bressingham Steam Museum, Diss, Norfolk, and it promises some special guests attending the event.
A Dad's Army stage production is being staged at the following venue, click for more details. Southport Dramatic Club
Series 9 of Dad's Army is to be released on 21st May 2007, featuring Ian Lavender on the "We Are The Boys" featurette.
---
March 9th 2007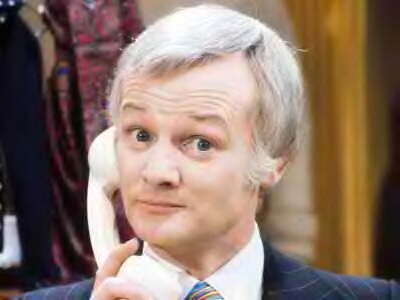 It is with great sadness that we report the death of John Inman, who starred as Mr Humphries in David Croft's "Are You Being Served?". He passed away early on March 8th in hospital after suffering from Hepatitis A since December 2004. He was aged 71. He is survived by his partner of 35 years, Ron Lynch, who is "devastated".
R.I.P JOHN
---
March 6th 2007
Latest site update is the episode guide to Series 8 of Dad's Army, I have also included The Christmas Specials on this page to keep them in broadcast order.
---
February 10th 2007
The latest update to the site is the episode guide to Series 5 of It Ain't Half Hot Mum.
---
February 7th 2007
The artwork for the Series 8 release of Dad's Army has been revealed. This is released on 5th March 2007.
Please note that some of the online retailers are claiming that this release contains the episodes "My Brother And I" & "The Love Of Three Oranges". IT DOESN'T. It contains the six episodes from Series 8 Only, plus the "We Are The Boys" featurette, Clive Dunn and Picture Gallery.
---
January 27th 2007
There is now a page of the Hot Mum section of the site dedicated to the Comedy Connections programme which was shown on the BBC, January 2007. This includes some screen grabs from the show. To view click here.
---
January 21st 2007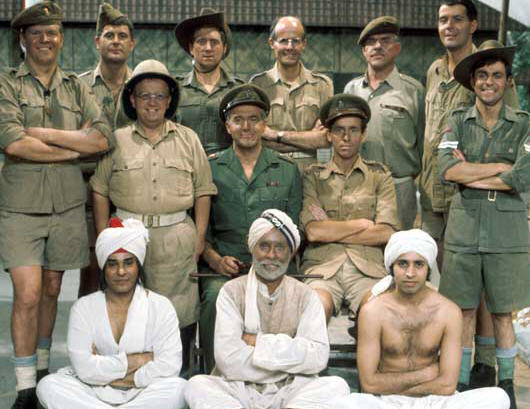 It Ain't Half Hot Mum is getting the same treatment as Hi-De-Hi did a couple of years ago. The BBC are broadcasting Comedy Connections - It Ain't Half Hot Mum on Friday 26th January 2007 on BBC1 at 10:35 pm. With interviews from the cast as well as information and classic clips, this should make very entertaining viewing!
Rob at Su Pollards website Su Online would like to apologise to visitors. Due to server problems the site is currently down, but would like to say that they hope to have it back up and running as soon as possible.
---
January 3rd 2007
A very happy new year to all! Hope you all had a very nice Christmas and a great new year, and some good news to look forward to.
It is looking very likely that the next Dad's Army/Perry & Croft day will be on Sunday 13th May 2007 at Bressingham Steam Museum, Norfolk. It is yet unclear if this will be a full blown Perry & Croft day, as was the case last year or a Dad's Army day. More news on this soon.
Also the forthcoming release of Dad's Army - Series 8 on 5th march 2007 featuring all episodes from the Eighth Series as well as the We Are The Boys featurette on Clive Dunn. Artwork to follow shortly.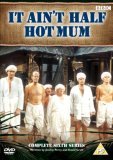 Two weeks later is the long-awaited and previously delayed It Ain't Half Hot Mum - Series 6 DVD, released on the 19th March 2007.