Hi - De - Hi!
Actor Profiles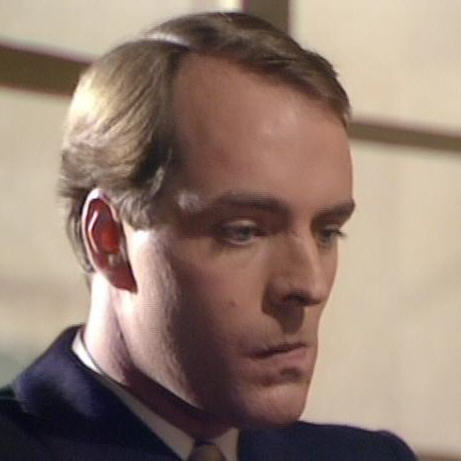 Simon Cadell (Professor Jeffrey Fairbrother) 1950 - 1996
Simon John Cadell was born in London, the son of John (a theatrical agent) and Gillian (a drama school principal). He was educated at Bedales School at Petersfield where one of his close friends was writer and broadcaster Gyles Brandreth. Simon took his acting training at the Bristol Old Vic Theatre School. He found success in the early seventies in the theatre. He provided the voice of Blackberry in the big screen version of Watership Down, the famous novel by Richard Adams. He went on to play in various TV series including Enemy At The Door, Singles, Tales Of The Unexpected, Bergerac and as civil servant Dundridge in Blott On The Landscape. Simon married the daughter of Hi-De-Hi co-creator David Croft, Rebecca in 1985, with whom he had two sons. Simon died tragically young at the age of 45 (4 months before his 46th birthday) from cancer.
---
Paul Shane (Ted Bovis) 1940 - Present Day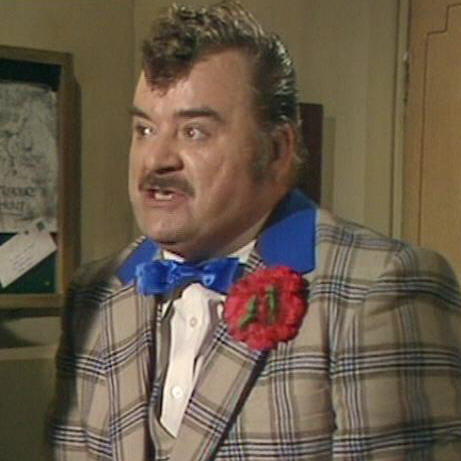 Under his real name of George Frederick Speight he was born in Thrybergh, Rotherham, South Yorkshire. He worked as a miner at Silverwood Colliery, but in 1967 had an accident in the pit baths, which resulted in double herniated discs, and was pensioned off at the age of 27. At the age of 29 he made the decision to turn into a full time entertainer, having already 10 years of experience of pubs and clubs around South Yorkshire. His first appearance as a singer was at the now demolished The Grafton Pub in Rotherham. Paul's first club booking was for £1.50 at St Anns Club in Rotherham. Jimmy Perry spotted Paul in an episode of Coronation Street and offered him the part in Hi-De-Hi, and later the part of devious butler Alf Stokes in You Rang M'Lord? Paul also played the part of Jack Skinner in David Croft's Oh Doctor Beeching. More recently he has appeared in episodes of Emmerdale, Holby City and has been on Shooting Stars. Paul's performance of You've Lost That Loving Feeling on Pebble Mill in 1996 was voted the 72nd Funniest Moment on British TV in a Channel 4 poll in 2004. Paul has also appeared in the British film Heartlands alongside Michael Sheen in 2004.
---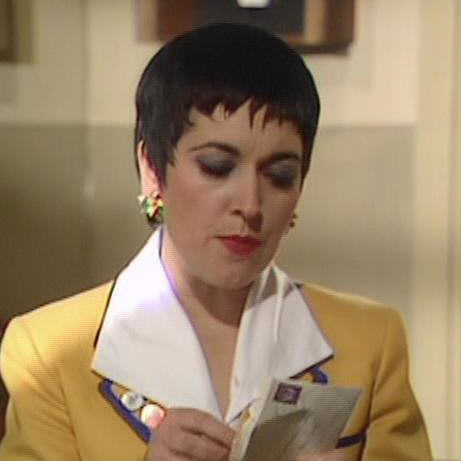 Ruth Madoc (Gladys Pugh) 1943 - Present Day
Born as Ruth Llewellyn in Norwich, England but brought up in Llansamlet, near Swansea, South Wales. She attended RADA and then worked on The Black And White Minstrel Show. She married her first husband, the actor Philip Madoc, and had a son Rhys and daughter Lowri, but eventually divorced. She starred in the 1972 film version of Under Milk Wood as Mrs Dai Bread Two and as Fruma Sarah in the film version of Fiddler On The Roof. She has appeared in theatre in such productions as And Then There Were None, Annie and Steel Magnolias. She has appeared in the film Very Annie Mary in 2001, directed by former Grange Hill star Sara Sugarman and was in the reality TV show I'm Famous And Frightened, which she actually won. In 2005 she appeared in the Russell T. Davies penned Mine All Mine for ITV. She was awarded an honorary fellowship of the Swansea Institute of Education in 2006. More recently she has appeared as Daffydd's mother in the award winning Little Britain. In 2008 she will be appearing in Cinderella at Blackpool Grand Theatre.
---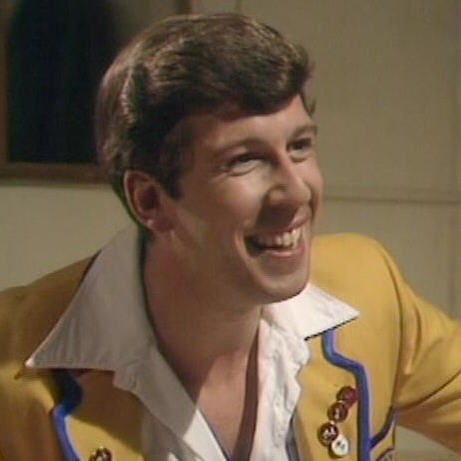 Jeffrey Holland (Spike Dixon) 1946 - Present Day
Jeffrey was born in Walsall and educated at Queen Marys Grammar School. He did four and a half years rep at The Belgrade Theatre in Coventry. Before becoming an actor he worked at a wine merchants and in a manufacturing company as an office worker. He has a daughter Lucy and son, Sam with his first wife Eleanor. He has appeared in Dixon Of Dock Green, Russ Abbots Madhouse and is one of the very actors to appear in ALL of the Perry and Croft sitcoms. In Dads Army he appeared as a soldier, in It Aint Half Hot Mum he starred as an entertainer who could play and do virtually anything, and after Hi-De-Hi he was offered a great role in You Rang M'Lord as the snooty footman James Twelvetrees. As if that wasn't enough, he plyed the part of Cecil Parkin in David Croft's Oh Doctor Beeching. Jeffrey has played in theatre on numerous occasions, both in comedy, drama and Shakespeare. He appeared in the stage show of Dads Army in the 1970's. He is married to actress Judy Buxton. He is currently (2008) starring in a stage version of the Jeremy Lloyd and David Croft comedy Allo Allo as Rene. He has burning ambition to perform a one man show based on the life of Stan Laurel.
---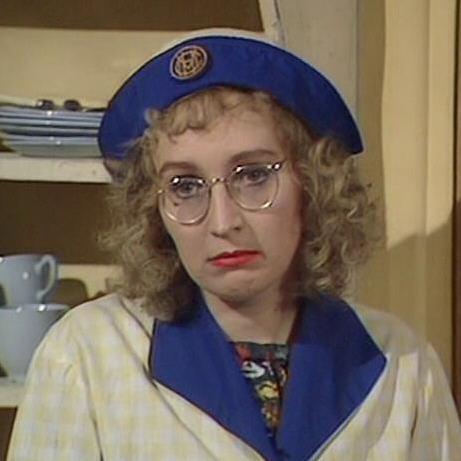 Su Pollard (Peggy Ollerenshaw) 1949 - Present Day
Her full name is Susan Georgina Pollard and is the eldest daughter of Don and Hilda. Su's acting interest began when she played an angel at a schools nativity play at the age of six. She is from Nottingham and is a keen Nottingham Forest supporter. She began singing at charity shows and working men's clubs. After an apprenticeship at Nottingham Arts Theatre, in 1974 she appeared on the TV talent show Opportunity Knocks singing the song from Oklahoma "I Can't Say No", and came second, to a singing Jack Russell!!! In 1979, Su appeared in the BBC sitcom Two Up Two Down as Flo. In 1980, Su got her big break finally in Hi-De-Hi and stayed till the series ended in 1988. It was whilst in this that she married Peter Keogh, but they later divorced. In 1986, Su reached Number 2 in the charts with the theme tune from the series Starting Together. In 1987, she toured the UK with The Su Pollard Show and also co-hosted It's A Royal Knockout. In 1988, after Hi-De-Hi finished, Jimmy Perry and David Croft invited her to appear alongside her former Hi-De-Hi co-stars in their new sitom You Rang M'Lord? which ran for 4 series until 1993. She then appeared as Ethel Schumann in another David Croft sitcom Oh Doctor Beeching! again with Shane and Holland. Su made a guest appearance in Gimme Gimme Gimme in 2001, and her distinctive voice could be heard voicing the lead character of the children's TV series Penny Crayon. She is a regular theatre performer in productions such as Annie, A Happy Medium and The Pirates Of Penzance.
---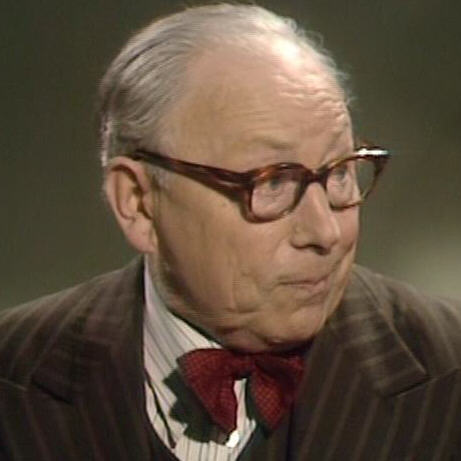 Leslie Dwyer (Mr Partridge) 1906 - 1986
Leslie was born in Catford, and started acting at the age of ten. He appeared in films such as the 1959 remake of The Thirty Nine Steps, the classic war film In Which We Serve, The Way Ahead in 1942 and The Black Rider in 1954. On TV he has starred in Doctor Who (as Vorg in Carnival Of Monsters) in 1973, Z Cars, The Sweeney, Crown Court, Follyfoot, Dixon Of Dock Green, Terry And June, Wodehouse Playhouse, Softly Softly and as Grandad in The Famous Five in 1978. When not in front of the camera, Leslie was a big cricket fan, either playing or spectating. He died on the 29th December 1980, aged 80, in Truro Cornwall.
---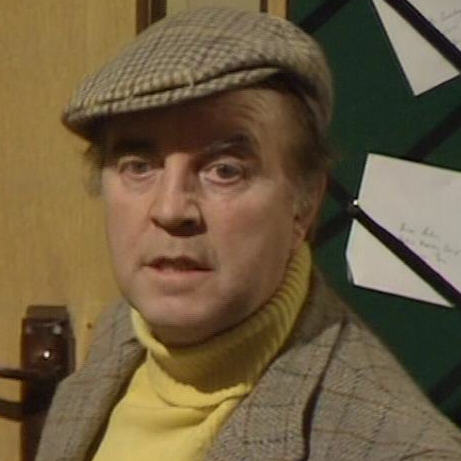 Felix Bowness (Fred Quilley)
Felix was born in Harwell, Berkshire. When Felix came out of the army he worked at an aircraft factory in Reading, whilst in Reading he won a talent competition at the Palace Theatre which was followed by his first summer season. His greatest thrill was meeting the Queen with the Hi-De-Hi gang. He was the subject of This Is Your Life, one of the host's Eamon Andrews last shows. He appeared in lots of TV shows, such as The Benny Hill Show, Sykes, Dad's Army, Porridge, The Brittas Empire but it is for playing jockey Fred Quilley in Hi-De-Hi that he is best known. After Hi-De-Hi finished he also appeared as a semi-regular in You Rang M'Lord? as the grocer Mr Pearson, and also in Oh Doctor Beeching as Bernie Bleasdale. He was also a famous warm-up man for shows such as Wogan, on which he also appeared and also as an after dinner speaker. Felix died in September 2009 aged 87.
---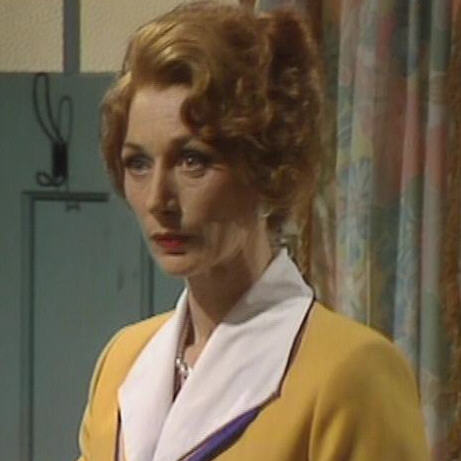 Diane Holland (Yvonne Stuart-Hargreaves) 1930 - 2009
Diane trained as a dancer, before being offered the role in Hi-De-Hi. She was the sister-in-law of Jimmy Perry, he married her sister Gilda. In the 1980's she received a letter from a troop in the Falklands and became and 80's forces sweetheart! She stated that people expected her to be snooty, but "I'm not like that at all". Her later appearances included The Nutcracker in London's Covent Garden. She was a very private person and didn't like the limelight. She passed away from Bronchial Pneumonia in Jan 2009.
---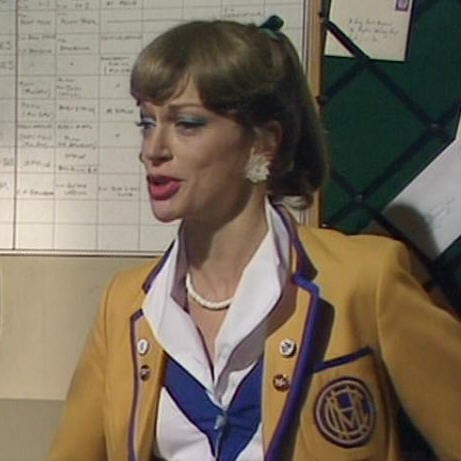 Nikki Kelly (Sylvia Garnsey) 1951 - Present Day
Her full name is Nicola Caroline Kelly and was born in Leamington Spa, Warwickshire. She made an early TV appearance in Dixon Of Dock Green in 1975 and in You're Driving Me Crazy in 1978. She also has a passion for outdoor pursuits.
---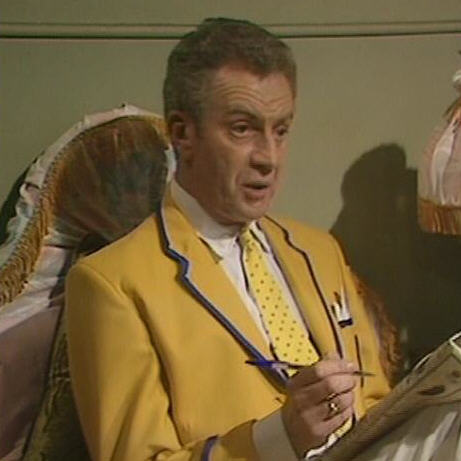 Barry Howard (Barry Stewart-Hargreaves) 1937 - Present Date
Barry was born in Nottingham. He made his West End debut in a Shakespeare season at the Comedy Theatre and toured extensively in shows such as Salad Days, Oliver! and Fiddler's Five. He also starred as Major General Stanly in The Pirates Of Penzance. He was then invited to join the Bristol Old Vic Company to play Herr Schultz in Cabaret. He has appeared in TV programmes such as The Two Ronnies, Terry And June and The Good Old Days, he also played a guest role in an episode of You Rang M'Lord? Pantomime has taken up a lot of Barry's time and is acknowledgedas one of the best-dressed and finest dames in the business with a wardrobe of hilarious self-designed clothes! He toured extensively as the narrator in Richard O'Brien's cult The Rocky Horror Show. He delighted in the role of Danny in a sitcom for Granada TV titled House Of Windsor, and was Marti Caine's final leading man in Don't Dress For Dinner. He has recently played Jacob Marley in a new production of Scrooge.
---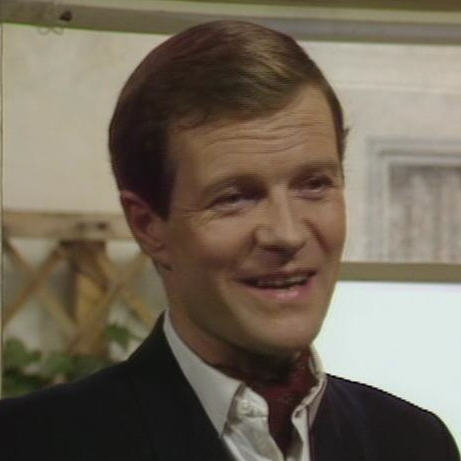 David Griffin (Squadron Leader Clive Dempster) 1943 - Present Day
David was born in Richmond, Surrey and trained at the Italia Conti Stage School. He has enjoyed a hugely diverse acting career. In Rep he has appeared as Frank in the stage version of Educating Rita, 2 Agatha Christie plays, Murder At The Vicarage (2000) and And Then There Were None (1998). Other stage work include The Merchant Of Venice at York, J.B. Priestley's An Inspector Calls, and as Sgt Troughton in Run For Your Wife in London's West End. He has also starred alongside Su Pollard in The Good Sex Guide Musical Revue. Film credits include a minor role in Lindsay Anderson's If..., Battle Of Britain, The Blood Beast Terror alongside Peter Cushing and Singapore Sling. His TV roles include Emmerdale Farm, 2 episodes of Michael Palin's Ripping Yarns, Romeo and Juliet and Nicholas Nickleby. Alongside his role in Hi-De-Hi, his most famous TV role is that of Emmet Hawksworth in the BBC sitcom Keeping Up Appearances.